Search form
❶Mayan religion influenced most areas of life.
Top 10 facts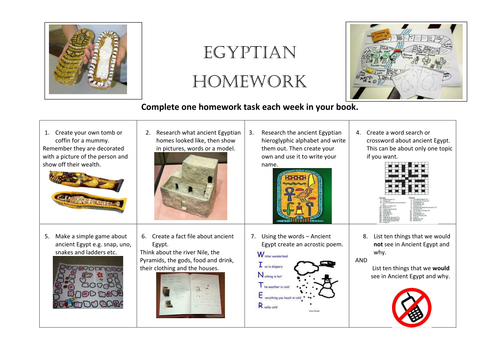 Create a tour of places, documents and artefacts from the Scottish Wars of Independence. Tempt the tourists but keep the historians happy! Explore a day in the life of a child in Skara Brae times, and find out about the work of archaeologists. Personalise your own area, save media and write and sketch your own thoughts and ideas.
Have fun with your kids! Imagine fighting an army of axes, swords and bows and arrows! These were just some of the weapons used in the Anglo-Saxons army and if that's not tough, imagine having your nose cut off for stealing.
What would life be like without pizza and chips? Find out the challenges of living in Wartime Britain. A normal daily life would have included rationing, air raids, evacuation and even more. See how the war effected people's lives on this site. Discover how the Picts pitted their wits against the invading Romans.
This site links to the Scottish curriculum - revised ES guidelines: This is also relevant to KS2. Please note this link will take you to the Education Scotland section of bbc.
Use the back button to return to this page. All aboard for the ultimate Viking adventure! Hope not to get sea sick as you embark the Vikings' famous ship and set off on this trading voyage.
The Vikings travelled a lot, find out about their incredible journeys and much more on this site. These short audio dramas support the Key Stage 2 History topic 'The Victorians' by exploring key people and events from the era.
A collection of comic sketches, short dramas and music, available at any time and introduced by Barney Harwood.
This collection of Viking Sagas is told by Loki, Viking god of fire The stories have cross-curricular links to History and the study of Vikings at Key Stage 2. Dewch i ddarganfod hanes anhygoel y bobl a ymfudodd i bedwar ban byd yn ystod y ddwy ganrif ddiwethaf.
Hands on History aims to help make history come alive for families with children aged Step back in time and discover what life used to be like on your local high street or adventure back in time with Eric and find out all about Norman life. Connect with 'living history' through first-hand stories about life on the Home Front during the war. Travel with archaeologist Professor Indus to uncover the mysterious civilisation of Mohenjo-Daro. Please note this link will take you to the Wales Education and Learning section of bbc.
From great roads to towns and even the earliest technology, what didn't the Romans do? So, what was a Roman life really like, you ask? Discover it all on this site. Saint Patrick came to Ireland years ago, discover places in Ireland which are associated with him. Tiptoe down our time tunnel to find out what happened where. This site has an interactive timeline, quizzes, videos and much more. Your Paintings is a website which aims to show the entire UK national collection of oil paintings, the stories behind the paintings, and where to see them for real.
Find out how your class can get involved and tag paintings. Uncover the mysteries of Ancient Greeks through the time line, find out if the truth about Zeus and see if the Olympic games have changed since then. If you think your day's tough, imagine spending it up a chimney or down a coal mine! This site covers Children in factories, coal mines, at home, at school and more.
David Grant is your vocal coach for a series of seven songs linking to Ancient Greece and the story of the Trojan War.
The songs are in a variety of styles ranging from pop to swing and the music notation and backing tracks can all be downloaded. Medieval missions from the 16th Century. Go undercover to see what life was like at home, at school and on the street in Scotland in Home Explore the BBC.
The Mayans did not use wheels or pulleys for their building projects. They did not have draught animals capable of heavy labour. Building materials were transported by human porters or canoes. Archaeological evidence suggests that Mayan settlement in Mesoamerica probably dates from the third millennium BC.
The Mayans of the classic period c CE adopted many aspects of the earlier Olmec culture and were also influenced by surrounding cultures such as that of the great city of Teotihuacan.
Mayan religion was extremely bloodthirsty , demanding human sacrifices and blood-letting rituals. Mayan society was formed of a number of city states each with their own ruler. Each city was surrounded by rural settlements. At the top of Mayan society was the King and Royal family who were believed to be closely linked to the gods.
An educated elite of scribes, priests and nobles formed the ruling class. They occupied the finest buildings in the city. The Mayans were sophisticated mathematicians who made use of the number zero. They used base 20 in their calculations. They were keen astronomers who were able to predict solar eclipses. Their complex calendar system was one of the most accurate of the ancient world. No one knows for sure why the Mayan civilisation went into decline.
Possible explanations involve the overuse and exhaustion of farming land, prolonged drought, misrule, warfare and disease. First inscription in Mayan hieroglyphs. First city states appear. First stelae carving at Tikal. Collapse of influential city of Teotihuacan. Rule of King Pakal of Palenque. City of Tikal has up to , residents. Building of stepped pyramid of Chichen-Itza. City of Copan deserted. City of Tikal abandoned. Last recorded inscription of classic Maya.
The Mayans made books called codices out of paper bark. Unfortunately the Spanish conquistadors destroyed most of these codices in an attempt to stamp out native religion and only four survive today. Mayan pyramids were originally covered in plaster and painted red. The first date on the Mayan calenda r equates to the 11 August BC.
The Mayans tied boards to their babies' heads to produce a flat forehead. They also tried to make their babies cross-eyed! Big noses were also considered beautiful.
Main Topics